Industrial Properties For Sale
COMMERCIAL REAL ESTATE INVESTMENTS
EXTENSIVE MARKET INFORMATION AND PRODUCT KNOWLEDGE
Vintage Realty Company's executives and agents are highly experienced in buying, selling and consulting on income-producing properties in the southern region.  Our company's presence with developed, owned and managed properties across the region provides local market knowledge and operating expertise not found in most brokerage firms. This is a key advantage in investment analysis, marketing and sales activities.
We provide thorough property and investment analysis using historical, current and projected investment performance through local market data and supportable assumptions. We also analyze each market with competitive property analysis, rent comps, and statistics.
We use a wide-reaching marketing campaign to identify a variety of prospective users that will include commercial, office, retail, medical, industrial, community/civic uses, and more to target to reach niche active investors interested in purchasing commercial properties.
NETWORKING
We are active participants in a number of local and national professional organizations providing us with a referral network throughout our service areas. These networking opportunities will provide your properties with additional exposure to individuals and organizations that may have an interest.
TARGETED OUTREACH
Our proprietary database of real estate owners, investors and operating properties spans eleven metropolitan areas and a growing set of smaller cities and towns in the Gulf States region. If a property warrants broader exposure, we also have national investor marketing resources. Our objective … to provide highly targeted investor pools for properties of all sizes and classes in the region. From localized investor groups and high net worth individuals to national buyers, we offer access to an unprecedented Gulf States owner and investor network.
INVESTMENT ACQUISITION & DISPOSITION
Serving owners and investors in commercial real estate is a key service of Vintage. To achieve acquisition or disposition goals, we begin the process by assessing a property's physical condition, market area, tenant base, recent sales comparables and more to formulate a strong and effective marketing strategy that identifies prospective buyers, emphasizes property strengths and showcases value enhancement opportunities.
Our services include:
Market Assessment Services
Valuation and Pricing Analysis
Investment Analysis
Risk Analysis
Strategic Planning
Development and Design Build Expertise
Value Add Strategies
1031 Exchange / Income Producing Properties
American South Fund Management, LLC: ASFM is a real estate impact fund manager focused on investing in transformative projects in 10 states across the Southern U.S. ASREF I and II are managed by ASFM which is owned by Los Angeles-based impact fund manager SDS Capital Group (sdsgroup.com) and Vintage Realty Company, a Shreveport, Louisiana-based property developer/manager.
Vintage Realty Company Investments (VRCI) is aggressively pursuing multifamily acquisitions in targeted markets across the Southeastern United States. We look to expand our portfolio beyond markets where we are currently developing and managing communities.
We possess demonstrated investment expertise in the acquisition of existing communities that have opportunity to improve through physical upgrades or operational improvements. We seek deals that upside potential through physical enhancements, improved management, or capital stack refinement.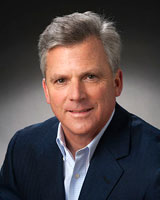 David Alexander
Managing Partner
Tyler Epps
Senior Vice President Originations - Investments
Austin Ross
Vice President - Investments
Kent Peters
Managing Director
Kendall Demouchet
Associate Vice President - Investments
Jimmy Backofen
Senior Advisor - Investments - American South Real Estate Fund