Brokerage & Leasing
Experience. Best In Class. Smart Strategy.
Providing professional expertise in all areas of commercial real estate, the Vintage Brokerage and Leasing Department is truly is able to provide the in-depth and full array of services to our clients. Our representatives are licensed in four states – Mississippi, Texas, Arkansas and Louisiana. We are active regionally in representation of Landlords/Owners, Sellers/Buyers and Developers and active in the representation of national tenants.
There are currently seventeen licensed commercial real estate agents working in the department; eight of whom have 20+ years in the industry. Our agents have worked both in strong and weak markets and for a large variety of clients, which brings a depth of experience unparalleled in our market. This experience combined with newer agent expertise and enthusiasm puts Vintage in the unique position to meet both the near and long term objectives of our clients.
Consistently year after year, our agents are some of the top producers in North Louisiana. Often working together as a team for our clients, the brokerage department will develop a customized plan to satisfy your business's real estate needs.
Shreveport Headquarters
330 Marshall St #200
Shreveport, LA 71101, USA
318-222-2244
Baton Rouge Office
9522 Brookline Avenue, Suite 205
Baton Rouge, LA 70809
225-222-2244
Atlanta
ATLANTA REAL ESTATE FUND OFFICE
Investment/Capital Inquiries
P: 770-575-9942
Dallas
DALLAS REAL ESTATE FUND OFFICE
469.506.6992
LANDLORD REPRESENTATION
Vintage provides marketing and leasing services for owners of retail, office, industrial and numerous other product types. Our goal is to leverage our local product and market knowledge, relationships and experience to provide best-in-class market exposure for a property. Our marketing and leasing strategies strive to attract and retain the highest quality tenants.
Our services include:
Competing property analysis
Strategic planning
Pricing recommendations
Prospect qualification
Lease negotiation
Design/layout consultation
Construction management
TENANT REPRESENTATION
This service provides expert guidance to identify real estate options for businesses based upon specific economic, locational, use and product requirements. The needs of a tenant may include renewal, downsizing or expansion, relocation, custom built facilities and/or strategic planning for long-term space needs. Our agents manage this process to minimize the impact on our client's business.
Our services include:
Needs assessment
Available space reports
Space planning consultation
Rent, improvements and key lease terms guidance
Lease negotiations
Subleasing, dispositions and build to suits
MULTI FAMILY BROKERAGE
Vintage Realty Company has entered more aggressively into the Multi Family Brokerage market and is looking for substantial gains from this new service offering. Investing in, buying or selling apartment communities takes a unique set of skills and experience that we have gained through our development, management and sales of apartment community properties. Vintage Realty can provide investment solutions and strategic guidance on a regional and national scale on stabilized multi family assets or distressed properties.
Our services include:
Broker's Opinion of Value
Disposition Analysis
Apartment Market Reports & Evaluations
Brokerage & Transaction Management
PROPERTY MARKETING
PROFESSIONAL, EFFECTIVE MARKETING.
Well organized marketing packages deliver all of the necessary property information in an attractive and concise format. Our in house marketing and graphics department will create a tailored plan for your asset. Marketing tools can include custom websites, professional mailers, direct outreach, e-mail distribution, online auctions, third party websites, web-based investment sales platforms and more to reach the largest set of qualified tenants, residents or investors for the asset.
Our marketing materials feature:
Detailed property information with physical descriptions, site plans, floor plans, aerials, maps, community details and photography;
Economic overviews and relevant demographics
A summary of the key highlights
MEET OUR AGENTS
G. Archer Frierson, III, CCIM, SIOR
Director of Brokerage & Leasing Services
Brad Armstrong
Brokerage & Leasing Services Associate Broker
Gordon Trey L. Bargas
Brokerage and Leasing Baton Rouge Office
Phone: 225-222-2244
Office Address:
9522 Brookline Ave., Suite 205, Baton Rouge, LA  70809
Michael Berlin
Brokerage & Leasing Services Associate Broker
Hilary Bransford
Brokerage & Leasing Services
Claire Childs
Brokerage & Leasing Services
Patrick Harrington
Brokerage & Leasing Services
Ty Harvison
Associate Broker - Baton Rouge
Phone: 225-222-2244
Office Address:
9522 Brookline Ave., Suite 205, Baton Rouge, LA  70809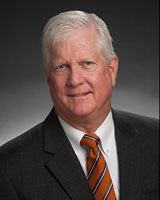 Michael Morrison
Brokerage & Leasing Services
Luke Nicholls
Director of Multi-Family Brokerage
Andrew Querbes, IV
Brokerage & Leasing Services Associate Broker
Michele N. Sauls
Brokerage & Leasing Services; Associate Broker
Chris Susilovich
Brokerage & Leasing Services